Water Anything, Anywhere with HydroTech
The HydroTech high performance hose can go anywhere you work. In the garden or on the campsite, our premium expandable garden hose is guaranteed not to burst or break. We created HydroTech to be the only hose you'll ever need — lightweight, durable, flexible, and flowing with optimal water pressure at all times.
Shop Now
Why Choose HydroTech Expandable Hose?
Innovative Design Features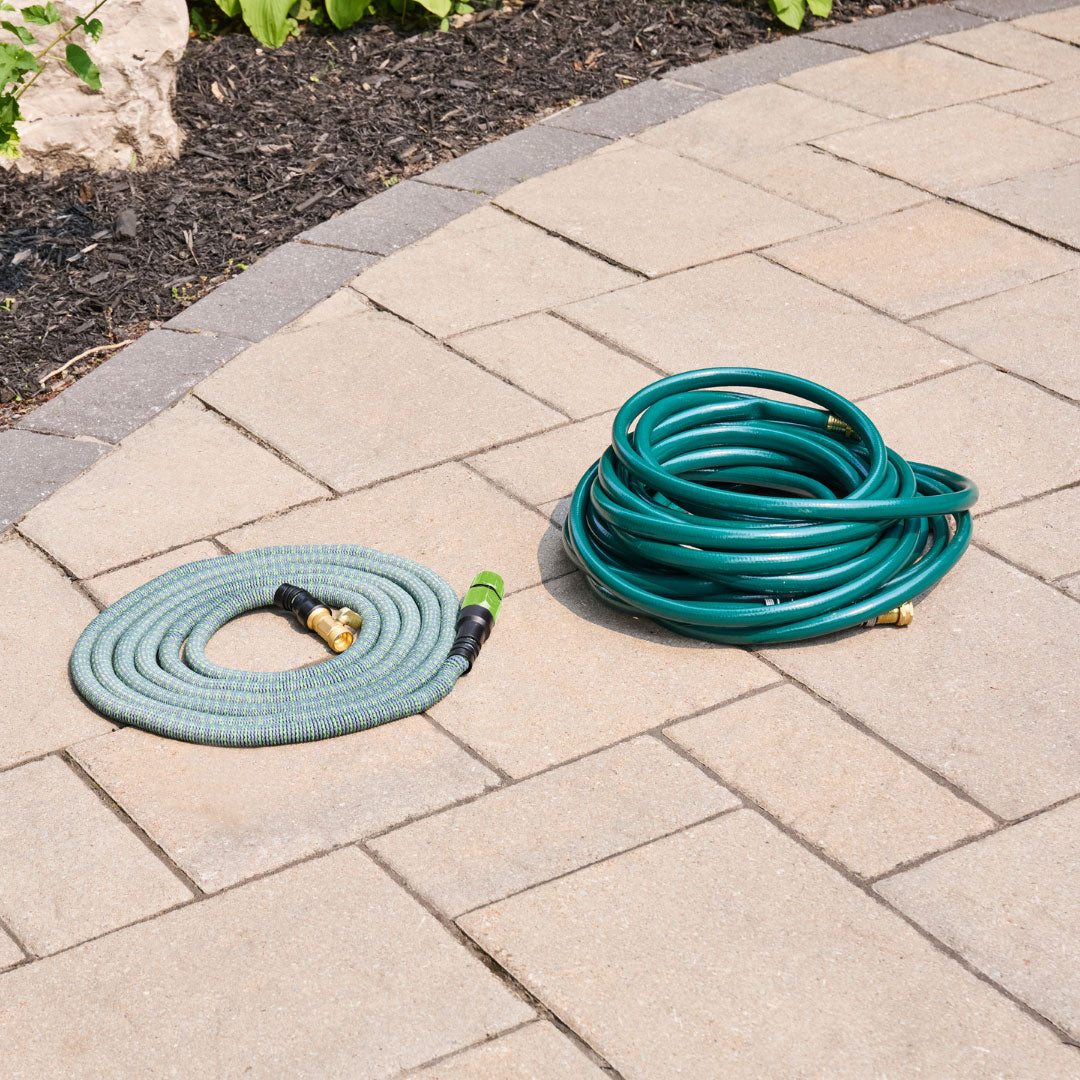 Convenient & Easy To Use For Every Application
• 3/4" valve fits most attachments
• Easy to disconnect & move for different uses
• Convenient to store, hose shrinks when not in use
• Control the level of water flow
No more hauling around a heavy and twisted up hose around the garden. With HydroTech you can reach all parts of your garden quickly without worrying about kinks and twists. It is guaranteed to not burst or break.
See What HydroTech Customers Are Saying
"I'm using the 25' Hydrotech expandable hose on my deck and it's perfect for my plants. It's super light and so easy to move around, the connector fits tight to the spigot with no leaking and has a brass valve to turn it off or slow the water flow. It's light yet still feels heavy duty."

Laurel
"Great garden hose, perfect length and weight. It is light and very easy to transfer. Made of great material and very durable. I really like that it is expandable, it provides much convenience. I use it in my backyard daily and I am totally happy about it."

Aria
"This hose is perfect for use at our house. It reached completely around the camper and expanded without a hitch!! It's easy to use and goes back to its original shape. This is the best hose we've owned since we moved into our home."

Rosie